Woburn Compact Dual Motor Lift Recliner Fabric
Product Description
The Woburn is our most popular recliner, featuring a deep buttoned back and supportive scroll arms. It is available in 5 sizes including a big luxurious Grande, to suit larger users and a Low Seat Height model designed specifically for smaller customers. Models are available in both fabric and leather with 4 recliners available on ZipSPEED delivery.
Staingard Protection
Choose the fabric/leather colour you really want with a Staingard Fabric/Leather Protection Plan.
With a Staingard Fabric Protection Plan your fabric upholstery will be covered for 5 years against stains, rips, tears, burns and even those accidental scratches and gouges caused by a surprised or scared pet. Fabric protection plan covers you against: Stains resulting from:
•Food such as curry and pizza •Drinks such as red wine & coffee •Ink •Make-up •Shampoo •Dye transfer from jeans or newspaper •Wax such as hair, candle & polish •Glue such as Superglue •Paint, tar and oil •Bleach •Acids and corrosives •Human and animal bodily fluids, such as blood and vomit
Product Dimensions & Features
Recliner Size: Compact
Reliner Action: Dual Motor
Sofa Size: Chair
Sofa Style: Lift & Rise Recliners
Dimensions: Width: 80cm x Depth: 86cm x Height: 104cm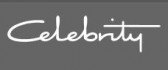 Item: 9000029469
MPN: WOB/COM/DMLT

Write the first review
Download Woburn Spec Sheet
This Item Is Available To Order
This Item Is Available Now