Exquisite 30 90cm Platform Top Set Chrome Legs
Product Description
It is very important that you understand the normal characteristics of your new bed/mattress and how these features may present themselves after delivery. Following these care instructions will prolong the life of your purchase.
On receiving your new bed/mattress carefully remove all packaging and allow it to breathe for four hours before fitting bedding. This will allow any moisture that may have been trapped by transit packaging to evaporate and the aroma of newness to subside. The newness smell is very normal and will soon fade if aired regularly. Do not be concerned should your mattress appear to be shorter than its divan. This is due to the springs and fillings contracting during transit and storage. Once in use it will gradually return to its correct size. Your new mattress may seem a little strange at first, but the chances are the springs/upholstery in your old one are not what they used to be, so allow some time for your body to adjust to your new mattress and for the fillings to settle.
Hills mattresses have generous layers of upholstery and areas where body weight is concentrated will compress as the materials bed themselves down. This can give rise to 'body impressions', which are perfectly normal and should not cause concern. Turning the mattress will minimise natural settlement but not eliminate it completely. Settlement is quite normal and should be expected, this includes memory foam mattresses. Remember to turn your mattress over as well as end-to-end. 'no turn' mattresses still require rotating from end to end only.
Some Useful Dos and Don'ts
DO TURN THE MATTRESS FREQUENTLY We recommend weekly for the first three months and monthly thereafter
DO AIR THE MATTRESS REGULARLY. This will help upholstery recovery and moister to disperse
DO USE A MATTRESS PROTECTOR To protect your investment and increase the mattress life.
DON'T ROLL OR FOLD THE MATTRESS This could distort the spring unit.
DON'T BOUNCE OR SIT REPEATEDLY IN THE SAME AREA. This can reduce the lifespan of the mattress
DON'T USE DETERGENT OR CHEMICAL CLEANERS This may rot the stitching and fabric
DON'T OVERLOAD DRAWERS IN STORAGE MODELS
Product Dimensions & Features
Bed & Mattress Sizes: 90cm Single - 3ft
Bed Drawer Options: Non Storage
Delivery/Assembly: Free Delivery and Assembly
Mattress Type: Foam
Dimensions: Width: 90cm x Depth: 190cm x Height: 68cm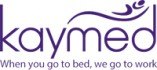 Item: 9000044812
MPN: 900PTCHR

Write the first review
This Item Is Available To Order
This Item Is Available Now